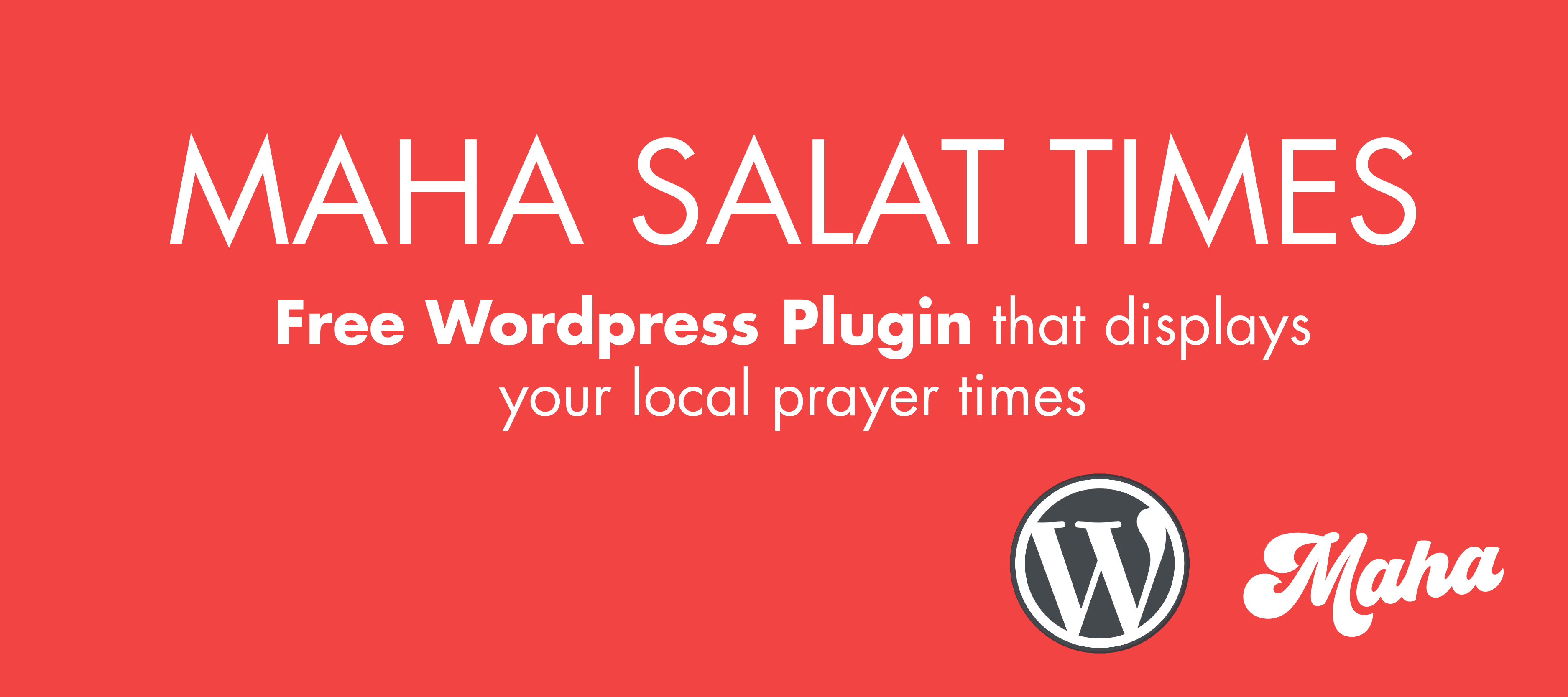 The Maha Salat Times (Prayer Timetable),  is a Free plugin for your wordpress theme.
Its a simple way to add your Masjids Salat Times  on your wordpress website.
Maha Salat Times uses the prayertime.php script by Hamid Zarrabi-Zadeh.
Features
Free to use
Simple to set-up. Just add your location latitude and longitude
Already styled and ready to go
Use your own Custom CSS to customise further
Change the names of the prayers to your local spelling
Add your Masjids Jamat times
Advance settings to further fine tune the calculations
Demo
Salat Times
| | Start |
| --- | --- |
| Fajr | 5:31 |
| Sunrise | 7:02 |
| Zuhur | 12:50 |
| Asr | 3:55 |
| Maghrib | 6:37 |
| Isha | 8:09 |
| Jumah | 12:15 |
Settings used for this timetable
This is the prayer times for London
Calculation Method: ISNA
Juristic Methods for Asr Time: Shafii
Jamat Times: Disabled
How to use
Upload the plugin and activate
Navigate to Settings/MST Options. Change settings for your requirements.
Add the shortcode on your page or widget
Thats it.
Important Notice
Maha Salat Times is free software; you can redistribute it and/or
modify it under the terms of the GNU General Public License
as published by the Free Software Foundation; either version 2
of the License, or any later version.
Maha Salat Times is distributed in the hope that it will be useful,
but WITHOUT ANY WARRANTY; without even the implied warranty of
MERCHANTABILITY or FITNESS FOR A PARTICULAR PURPOSE. See the
GNU General Public License for more details.
Donate to a good cause
If you like this free plug-in, please consider donating to a worthwhile charity. I am raising money for IKCA in memory of my late grand-daughter Maha. Your donations will help IKCA run its cancer hospitals for the poor in Pakistan.
About Maha
Maha was my beautiful grand-daughter who passed away in 2016, just a few days away from her 3rd birthday. We miss her dearly.
I have created this plug-in in her memory with the hope that it benefits others.