Maha Copyright Date – WordPress Plugin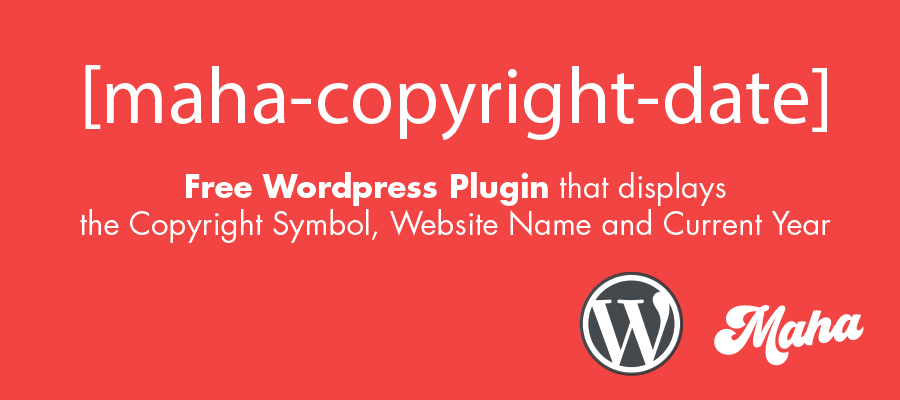 The Maha Copyright Date, is a Free plugin for your wordpress theme.
Super simple way to add your website name, copyright symbol and current year via a shortcode. Never have to worry about updating the date again.
Demo
© Qamar Ramzan 2019
How to use
Upload the plugin and activate
Add the shortcode on your page or widget
Thats it.
Donate to a good cause
If you like this free plug-in, please consider donating to a worthwhile charity. I am raising money for IKCA in memory of my late grand-daughter Maha. Your donations will help IKCA run its cancer hospitals for the poor in Pakistan.
About Maha
Maha was my beautiful grand-daughter who passed away in 2016, just a few days away from her 3rd birthday. We miss her dearly.
I have created this plug-in in her memory with the hope that it benefits others.